Lauren Giraldo
American Vine star
Lauren Giraldo is a singer, actress, and a hugely popular Vine star from Los Angeles, California.
Biography
Giraldo was born on January 11, 1998, in Aventura, Florida. She is of Colombian and Spanish ancestry. Growing up, she studied musical theater in
Miami.
In 2013, she created her account on Vine at the behest of her friends. She initially posted funny clips for her friends, but within weeks, the account blew up to thousands of followers. As of January 2017, she has over 3.3 million subscribers and has posted over 750 million loops. Teen Vogue named her one of 2014's Vine Stars.
At the age of 17, she moved to Los Angeles to further her career in entertainment.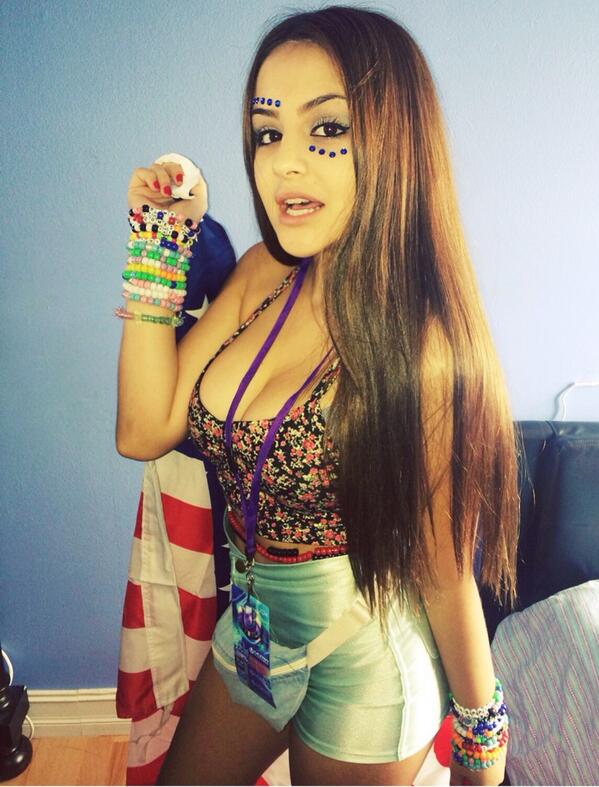 Her fame continued to soar and she was invited to attend the MTV Video Music Awards 2015, where she walked the red carpet and took a selfie with singer Demi Lovato.
She is currently the host of AwesomenessTV's show on Go90, "Lauren Against the Internet".
In addition, she has appeared in multiple publications including Teen Vogue, Seventeen and Latina Magazine.
In 2016, she began working with Covert Media to produce a Latina docu-series set in Miami.
She is also going to produce and star in "Lady Bits with Lauren Giraldo" for the Fullscreen Network. The show that will focus on women's rights, is slated to air in early 2017 exclusively on Fullscreen's subscription VOD service.
She intends to release her own music in the future. 

Quotes:
On using apps:
I feel like adults think it's stressful. They always have to learn all the new apps because they're like, "Oh God, I can't do this." My mom is like, "How do I use this one?" I mean for me it's just fun because there's always new apps and it keeps it interesting. I feel like if there were no new apps, it'll just get boring.
Citation Information
Article Title:
Lauren Giraldo Biography
Website Title:
UpClosed website
URL:
https://upclosed.com
Access Date:
July 26, 2017
Website Publisher:
UpClosed
Last Update Date:
May 19, 2017
Strict care has been taken to ensure the accuracy, completeness, and reliability of the information provided on this page. If you notice something is not correct, or if you would like to suggest a change, please use
this form
.